Izraelben az október 7-ei Hamász-támadás áldozatait gyászolták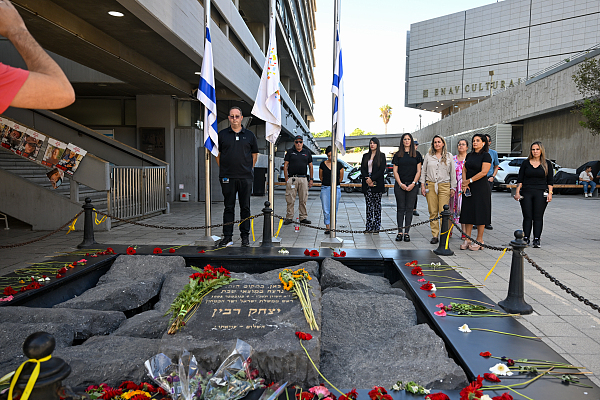 Kedden Izrael egyperces néma csenddel gyászolta azokat az izraeli katonákat és civileket, akik a Hamász október 7-i Izrael elleni támadásában haltak meg.

A The Times of Israel arról számolt be, hogy helyi idő szerint kedden délelőtt 11 órakor Izraelben egyperces néma csendet tartottak, a helyi önkormányzatok félárbócra eresztették a nemzeti lobogókat a gyász jeléül. Emellett Izrael egyetemein és más iskoláiban is tartottak megemlékezéseket ugyanazon a napon. Az izraeliek tereken és más belvárosi területeken gyűltek össze és gyertyákat gyújtottak.